The OMI/Excelsior Living Library & Think Park serves children and youth from PreK through 12th grade at San Miguel Child Development Center, James Denman Middle School, Balboa High School, and Leadership High School, and operates Tuesdays, Wednesdays, and Fridays.  The unique, place-based, ecological learning program has linked the environmental and cultural lives of students from the adjacent schools since 1998.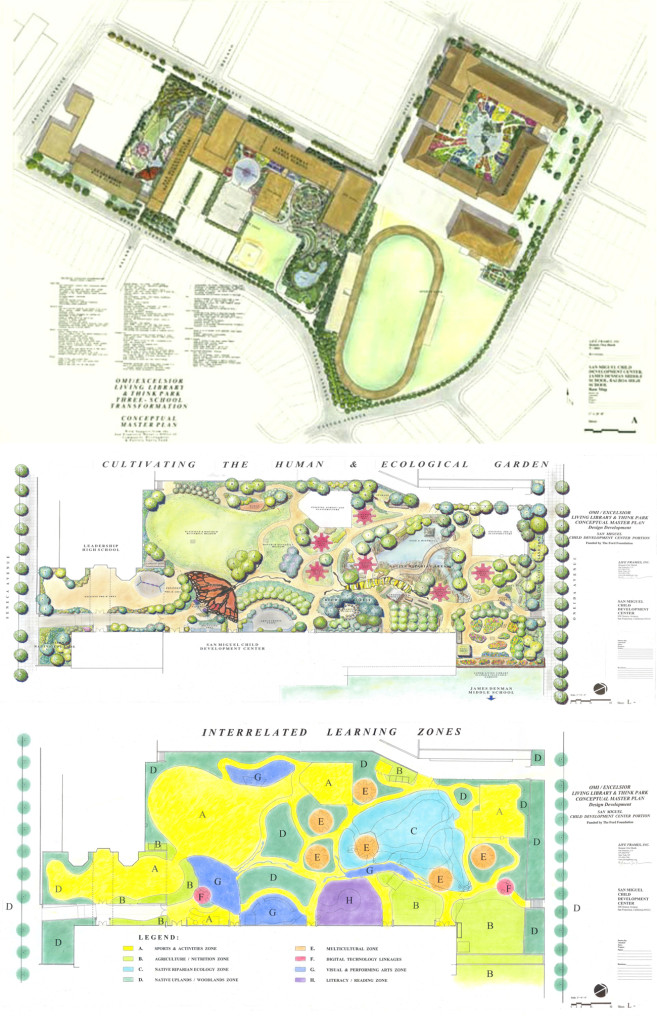 Life Frames, Inc.'s transformation integrates the ecological, built, and cultural resources of the site – past, present and future – and links to the curricula of the schools. The students learn math, science, social studies, language arts, technology, the arts, and other subjects through involvement in interdisciplinary, project-based learning. Students have planned, designed, built and maintained the garden elements – all the while learning how to look after their natural environment.

In 1999, elementary, middle and high school students with a team of landscapers, led by Life Frames and Bonnie Ora Sherk, with Tony Wolcott and the Urban Tree Foundation, dug up yards of concrete and about 200 California Native Trees were planted, creating a unique Native Learning Zone and Streetscape Transformation.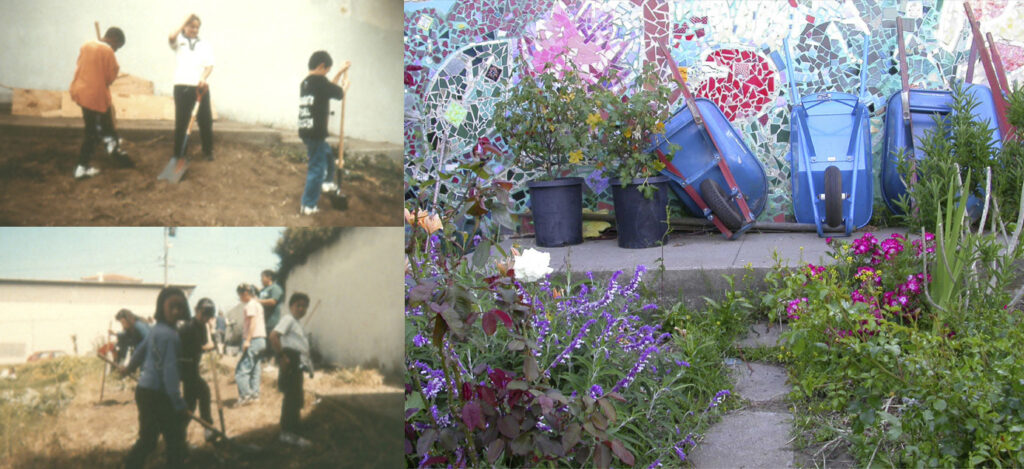 Weedy, unused ground between Denman and San Miguel also became an Organic Vegetable, Flower and Herb Garden, now called the Lower Garden. The Upper Garden on the San Miguel campus continued the transformation with the addition of the Redwood Reading Circle and Orchard.



For more information, contact Bonnie Ora Sherk, Founder & Director of Life Frames, Inc. & A Living Library, at bonnieora@alivinglibrary.org.